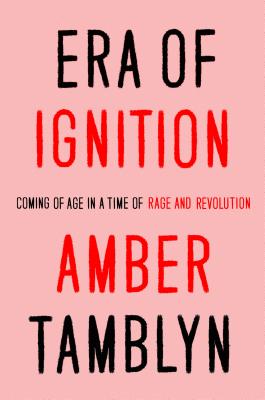 Era of Ignition, Amber Tamblyn's memoir on her movement into writing and meditation on the changes our society are going through, is out today! Amber put together an Era of Ignition Resistance Reading list for us. If you're as excited as we are for her new book or are a fan of her work in general, you'll want to dive right into this list.
Here's a little more about Era of Ignition. In her late twenties, Amber Tamblyn experienced a crisis of character while trying to break out of the confines of the acting career she'd forged as a child in order to become the writer and director she dreamed of being as an adult. After a particularly low period fueled by rejection and disillusionment, she grabbed hold of her own destiny and entered into what she calls an Era of Ignition--namely, the time of self-reflection that follows in the wake of personal upheaval and leads to a call to action and positive change. In the process of undergoing this metaphysical metamorphosis, she realized that our country was going through an Era of Ignition of its own.
She writes: "No longer stuck in a past we can't outrun and a future we must outgrow, we are a nation that is actively confronting our values and agitating for change. We are in an age when activism becomes direct action, when disagreement becomes dissention, when dissatisfaction becomes protest, when accusations become accountability, and when revolts become revolutions."