You may have noticed that there are a lot of superhero movies coming out this year. This might seem a bit overwhelming but DON'T WORRY. As a comic book fan, I am very used to the feeling of being overwhelmed by too many superheroes. I can help guide you through decades of complicated and interconnected storylines with a curated list so you can read up on the characters before the movie comes out. Impress your friends by getting all the inside jokes!
We start with one of my very favorite superheroes: Captain Marvel, AKA Ms. Marvel, AKA Carol Danvers.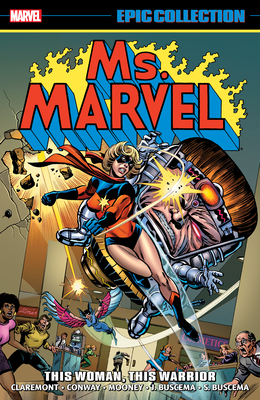 Ms. Marvel Epic Collection: This Woman, This Warrior
This is the beginning of Carol's first ongoing series. From the start, she insisted on going by Ms. Marvel rather than Miss or Mrs, and took a Gloria Steinem-inspired job editing the creatively-named Woman Magazine. Like all comics from the seventies, it's got its share of weird and questionable story choices, but the strength of the character shines through; both strength as a lasting, interesting superhero and physical strength. She has a lot of physical strength.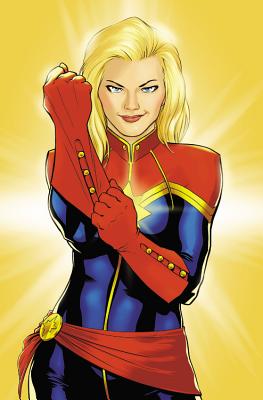 Captain Marvel: Earth's Mightiest Hero Vol. 3
This contains the first eleven issues of Kelly Sue Deconnick's iconic second Captain Marvel run and it's just a whole lot of fun. It features Carol going into space with her cat, Chewie, and hanging out with the Guardians of the Galaxy, specifically Rocket Raccoon, who is convinced Chewie is a dangerous alien. Epic space adventure ensues. Carol gets to punch a lot of stuff, but she's also forced to do the far more difficult task of solving problems without punching.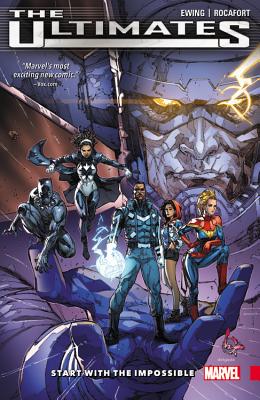 Ultimates: Omniversal Vol. 1: Start With the Impossible
One of my many favorite things about Carol is that she's such a team player. Everyone knows her, and she's been on a team with everyone. The Avengers, Alpha Flight, the Starjammers, Guardians of the Galaxy, A-Force, X-Men (despite not being a mutant), and the Ultimates. Probably some others I'm forgetting. This book features one such team. Alongside Captain Marvel, we've got Black Panther, Ms. America Chavez, Spectrum (a previous Captain Marvel), and Blue Marvel. It's a collection of some of the smartest and toughest heroes of the Marvel universe, and they're here to solve problems beyond even the expertise of the Avengers.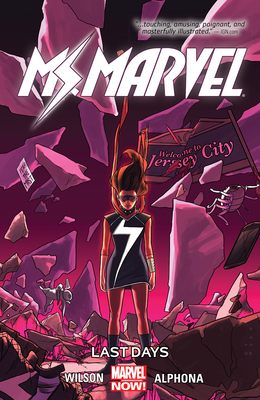 Ms. Marvel Vol. 4: Last Days
By taking on the Captain Marvel name, Carol was continuing Mar-Vell's legacy. But the Ms. Marvel name is a legacy of its own, and the young woman who picked it up, Kamala Khan, has become a fantastic hero in her own right. This is a story of the world maybe ending, but it's also a story of a girl meeting her hero and teaming up with her for the first time.