You may have noticed that there are a lot of superhero movies coming out this year. This might seem a bit overwhelming but DON'T WORRY. As a comic book fan, I am very used to the feeling of being overwhelmed by too many superheroes. I can help guide you through decades of complicated and interconnected storylines with a curated list so you can read up on the characters before the movie comes out. Impress your friends by getting all the inside jokes!
It's time to pull up your spandex tights and adjust your web shooters for the one and only Amazing Spider-Man! Well, sort of one and only. If you watched last year's Spider-Man: Into the Spider-Verse you know that there's a whole universe of different Spider-People (and pigs) swinging around. Haven't watched it? You really should. It's on Netflix now, go ahead, I'll wait.
Spider-Man: Far From Home looks like it'll also be dipping into the multiverse. It opens in theaters this week, so it's a great time to get caught up in a web of good books. Check out these spectacularly spun stories!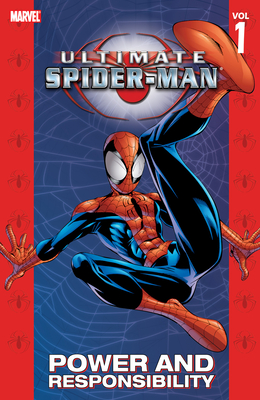 Ultimate Spider-Man: Power and Responsibility by Brian Michael Bendis and Mark Bagley
You know the story: Peter Parker was bitten by a radioactive spider and got superpowers. It's been told again and again, but that's because it's a really good story. This updated version stands alone and kicks off the Ultimate Marvel universe. If massive amounts of comic book history scare you, the Ultimate Marvel universe is made for you. It starts the story over and tells it masterfully with Mark Bagley's dynamic art bouncing around the page. A bit of bookseller trivia: this is the comic series that got me reading superhero comics.
Of course, if you want the absolute fastest version of Spider-Man's origin, check out Colleen Coover's take: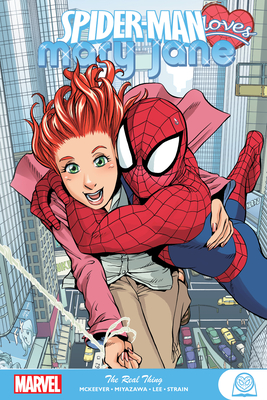 Spider-Man Loves Mary Jane: The Real Thing by Sean McKeever and Takeshi Miyazawa
If Ultimate Spider-Man got me reading comics, Spider-Man Loves Mary Jane is what made me a fan. It was the first series I followed in monthly format, charging to the comic store on Wednesdays to see if the new issue was in. Spider-Man is a comic that's at its best when it's about the tension of being a superhero and being a teenager, and this story captures it masterfully from the point of view of Spider-Man's regular teenage love interest, Mary Jane. If you're excited about MJ in the new movie, excited for teenage shenanigans and superhero romance, this is the comic for you. Takeshi Miyazawa's art is a delight.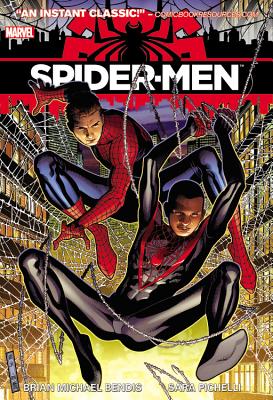 Spider-Men by Brian Michael Bendis and Sara Pichelli
So far we know that the supervillain Mysterio plays a part in this movie and that it involves the introduction of the Marvel multiverse. It's not the first time Mysterio has been involved with multiversal mischief. In Spider-Men, he's responsible for sending regular Marvel Peter Parker into the Ultimate Universe where he meets the new Spider-Man, Miles Morales. If you went and watched Into the Spider-Verse like I suggested, you'll remember him! Mysterio will probably regret bringing them together. Twice the radioactive spider-bites means twice the fun.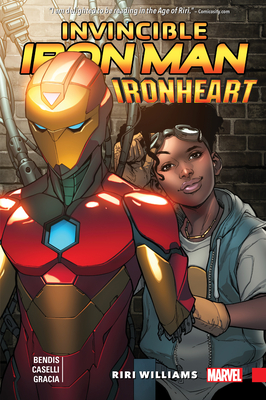 Invincible Iron Man: Ironheart: Riri Williams by Brian Michael Bendis and Stephano Caselli
WARNING: SPOILERS FOR AVENGERS: ENDGAME BELOW.

Another question the new Spider-Man movie carries with it is what happens now that Tony Stark is dead? Who will be the new Iron Man? This movie seems to be setting it up to be Peter Parker, but in the main Marvel universe comics, there was a different answer. Fifteen year old Riri Williams, a super genius who built her own armor and met Tony shortly before he died. Now, she's the new Iron Man, with the help of an AI that happens to have the exact personality and appearance of the late Tony Stark. Now she has to figure out how to do this superhero thing, not to mention what her new superhero name is. Because she is not going with "Iron Girl."