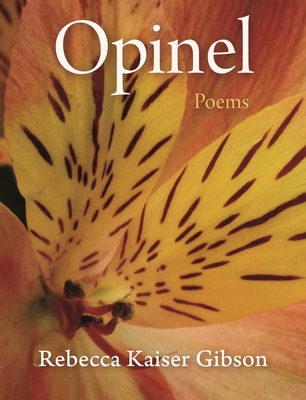 Named after a workaday knife wielded by shepherds and farmers in the high pastures of the Alps when a tool for paring, shaping, cutting into, scraping out of, or freeing is useful, these poems likewise cleave away the false and deceptive to clarify and reveal a startling and unifying wonder. In language radiant, lovely, and disturbing, Rebecca Kaiser Gibson explores the linkages between the uncomfortable familiar and the curiously intimate strange, making unexpected connections between phenomena. Arranged by association rather than chronology and connected by a sensual intelligence, this collection wanders from Maryland and India to Boston, France, New Hampshire and Ireland from Ezekiel's Flight and the Book of Kells, to the Tamil goddess Meenakshi.
Rebecca Kaiser Gibson is the author of Opinel, a poetry collection, and two chapbooks (Admit the Peacock and Inside the Exhibition). She lives in Marlborough, NH, with her husband Charlie, and teaches poetry at Tufts University.
Event date:
Wednesday, June 22, 2016 - 7:00pm
Event address:
Porter Square Books
25 White St.

$16.50
It's Complicated--Contact Us for More Information
ISBN: 9780872332027
Published: Bauhan Pub - October 6th, 2015
---
Category: