Yesterday we had a request for recommended books on feminism for middle grade readers. (Thanks, Camille!) It turned out that we had tons of ideas, but they all came from the YA section. Now that we've had some more time to think about it, we've put together a collection -- broad, but not exhaustive -- of resources for readers who embrace feminism, but aren't quite ready for bell hooks, Simone de Beauvoir, or even Here We Are, a new anthology for teen readers.

I Am Malala, by Malala Yousafzai. This is the young readers' edition of the Nobel Prize winner's memoir.
Lyddie, by Katherine Paterson. Fiercely independent Lyddie goes from a precarious Vermont hill farm to the Lowell cotton mills in the 1840s.

Scribbling Women, by Marthe Jocelyn. This collection of biographies of female writers hits a few of the big names, but also puts lesser-known women from around the world in the spotlight.

Wheels of Change, by Sue Macy. A history of how the invention of the bicycle changed women's mobility and their space in the world.

Riding Freedom, Pam Muñoz Ryan. A novel based on the life of Charlotte Parkhurst, who dressed as a man and drove a stagecoach.

The Kayla Chronicles, by Sherri Winston. A teen journalist goes undercover to investigate the school dance team and faces the perennial question: Can you enjoy [activity X] and still be a feminist?

Almost Astronauts, by Tanya Lee Stone. The story of the Mercury 13, women who were trained the early days of NASA but never went to space.

One Half from the East, by Nadia Hashimi. A preteen girl lives as a boy -- a bacha posh -- in contemporary Afghanistan.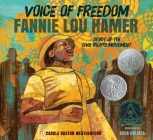 Voice of Freedom, by Carole Boston Weatherford. A picture book biography of civil rights leader Fannie Lou Hamer, who organized in rural Mississippi -- with illustrations by local artist Ekua Holmes.

Radioactive!, by Winifred Conkling. Two high-profile scientists -- one who won a Nobel Prize, and one who should have.

Speak a Word for Freedom, by Janet Willen. Profiles of women who have taken action against slavery from the 18th century to the present day.

Sally Ride, by Tam O'Shaughnessy. An illustrated biography of the first US woman in space.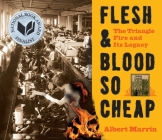 Flesh and Blood So Cheap, by Albert Marrin. The story of the 1911 Triangle Shirtwaist fire offers a look at the intersection between the women's movement and the labor movement.

Rad American Women A-Z, by Kate Schatz. An alphabetical journey through US women's history.

Hidden Figures, by Margot Lee Shetterly. Another adult book adapted for young readers, this one dealing with black female mathematicians in the 1960s.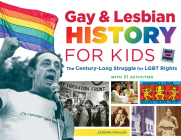 Gay and Lesbian History for Kids, by Jerome Pohlen. An essential part of understanding feminism, and it's interactive!

Wonder Women, by Sam Maggs. 25 capsule biographies of women around the world, throughout history.

Ten Days a Madwoman, by Deborah Noyes. Nelly Bly's investigative reporting from inside Bellvue Hospital.
Need more suggestions? Ask us, or check out the ALA's Amelia Bloomer Project.