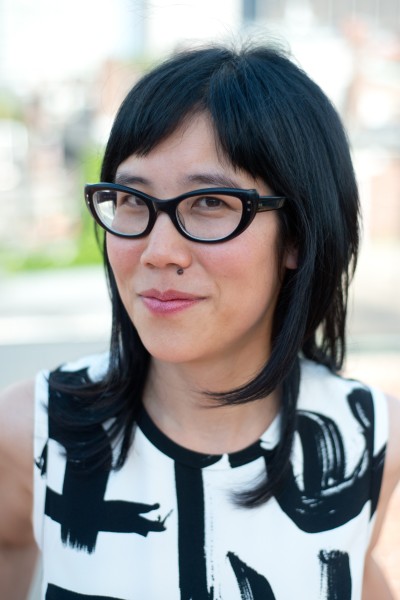 Val Wang is the author of Beijing Bastard and multimedia storyteller. She most recently created and produced Planet Takeout, an interactive, multi-platform documentary on the role of Chinese takeouts as a vital cultural crossroads in America. She teaches in the English and Media Studies Department of Bentley University.
I came to Porter Square Books to look for a book for my twins' 4th birthday that would help me teach them that there are many ways to be a boy. A helpful staff member pointed me towards a number of books, the best of which was Jacob's New Dress, a book told from the perspective of a boy who is struggling at home and school because of his desire to wear a dress. My kids' verdict: Good. "Should I recommend this to other kids?" I asked. "No," was the answer. "It's my book."
For a Song and a Hundred Songs is the endpoint of authoritarianism: the memoir of a poet imprisoned for his writings. Having spent years in China, this book was so painful for me to read that I could only digest a few pages at a time. Yet it is also deeply irreverent, humane and hilarious, an evocation of all those values that Liao's imprisonment was supposed to crush. But, um, that book wasn't available so I'm recommending The Corpse Walker, a different book of Liao's that goes down much easier. He travelled around the country having the most frank, unbelievable, casually devastating, and yet hilarious conversations with people at the bottom of China's society.
Love in a Fallen City: "Shanghai's clocks were set an hour ahead so the city could 'save daylight,' but the Bai family said: 'We go by the old clock.' Ten o'clock to them was eleven o'clock to everyone else. Their singing was behind the beat; they couldn't keep up with the huqin of life." How can these stories written in the 1940s still speak so powerfully today about how it is to be a woman in families and societies still so far behind the beat? Eileen Chang is the cool, brilliant older sister I never had who alternately makes me want to give up writing because she's said all I want to say and spurs me to go on because she shows me that my daily battles can be the stuff of art.
Written in the first person plural that (spoiler alert) fractures into third- and first-person singular, We the Animals is so so so astonishingly beautiful and moving. In the current political climate, the loss of the "we" feels even more heartbreaking and urgent to listen to.