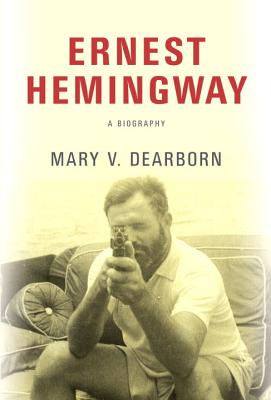 With a new biography and a new paperback about the actual people upon whom The Sun Also Rises is based, one's thoughts once again turn to Ernest Hemingway. He undoubtedly had a major impact upon American letters, and his pared-down, "tip of the submerged iceberg" style rendered the prevailing Victorian manner in American fiction obsolete practically overnight. He lived an extraordinary life and frankly I prefer his biography to much of his writing. His posthumous memoir of his salad days in 1920s Paris, A Moveable Feast, is a real joy--especially the version updated and amended by his grandson (with previously unpublished chapters!).
In Everybody Behaves Badly, Lesley M.M. Blume reconstructs the 1920s Paris gang and relates the various personalities and relationships that Hemingway depicted in The Sun Also Rises, to the consternation, horror, and outrage of the principals. A fascinating narrative for all that, and one can enjoy it on its own merits. Hemingway, by the way, arguably behaved the worst of all.
His novels mostly date badly (compared to, say, Faulkner), but many of his short stories are masterpieces of the form. In Mary Dearborn's superb new biography, she describes him writing a whole sheaf of them in a matter of a few months, almost as if he was in a manic phase. She makes the interesting point that Hemingway showed symptoms of being bipolar. He suffered severe depression towards the end of his life, and Dearborn shows that he had depressive episodes all along. He sustained serious head injuries, famously in 2 small plane crashes - one after the other! - in Africa. She also dates a specific instance of serious concussion as the result of a jeep accident in WW2, after which his writing and logic began to really show decline. Still, he pulled off The Old Man and the Sea and won a Nobel and late-career acclaim for it.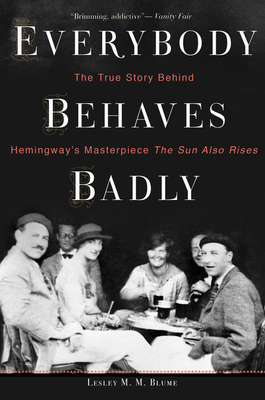 He was often a bully and had a strange impulse to turn on anybody who assisted him in his career, from Sherwood Anderson to F. Scott Fitzgerald. He was also reportedly a blast to be around, if you were in his good graces- ideally as a crony or acolyte.
All in all there's a reason why the man is still in print. When he's bad, he's embarrassing (Across the River and Into the Trees- his worst novel) but when he's running smooth he's a dream of a writer. Even his failures have beautiful stretches, often of descriptions of the natural world or the mechanics of, say, marlin fishing in the Gulf Stream or daybreak over the Serengeti.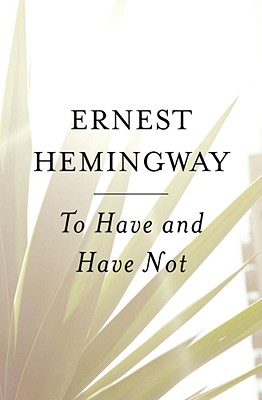 I periodically reread "The Snows of Kilimanjaro" and "The Short Happy Life of Francis Macomber" but I should confess that my favorite of his novels is the cobbled-together mess To Have and Have Not. It takes place in Cuba and Key West, has some great sequences and a couple of character assassinations. A good biography adds to the fun by identifying the real-life counterparts.
Having read maybe a dozen Hemingway bios and ancillary books (viz. Hemingway's Boat by Paul Hendrickson) I should say that Mary V. Dearborn's effort is my favorite so far - which is saying something. She brings fresh insight into familiar material (such as the bipolar business) and offers a thoughtful and compelling read. She brings a, shall we say, objective viewpoint to the Hemingway machismo and sees the facts of his life with a clear eye. Curiously, one can enjoy both of these books without reading Hemingway himself, although they will add whole layers to the experience.
--Gary