As Pride Month draws to a close, I thought I would put together a list of some of my favorite LGBTQ+ young adult literature titles. I quickly realized, however, there is so much quality queer literature for young readers being published, that this task would be trickier than I initially anticipated. After all, according to data put together by queer YA superstar Malinda Lo, the number of LGBTQ+ YA books on the market has risen from 27 titles in 2009, to 108 titles in 2018. While my own teen years were spent scouring bookstore shelves for any books that appeared remotely queer, now I'm often overwhelmed by the abundance and diversity of LGBTQ+ YA stories available to readers. It's a wonderful problem to have!
And better yet, so much of the queer young adult literature available to readers is good. Increasingly these books are diverse: featuring characters of color and queer folks of a variety of genders and orientations. Browsing a bookstore now, one can find diversity in subject matter too—there is a wide a variety of queer graphic novels for young readers to choose from and some truly excellent science fiction and fantasy titles. They are thoughtfully written and complex stories. These are not simply stories of queer pain or coming out narratives, although I will argue for the importance and relevance of all queer experiences being reflected and responsibly told in literature.
Now, more than ever, queer readers can both see their own experiences reflected in books and use literature to explore a vast world of queer possibilities.
The list below is certainly not exhaustive and features some classics as well as some exciting new titles!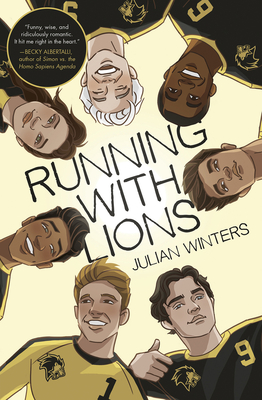 Running with Lions by Julian Winters
When Bloomington High's star goalie, Sebastian Hughes, reunites with his former best friend Emir Shah, he's determined to make things right for the sake of his team. This book is a fun, uplifting summer read featuring a diverse cast of characters.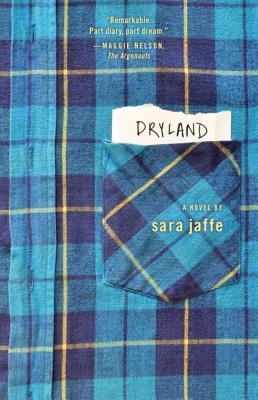 Dryland by Sara Jaffe
This book captures the experience of queer adolescence on a visceral level. Set in Portland, Oregon in the early 1990s, it tells the story of Julie Winter finding her place and coming to understand her sexuality.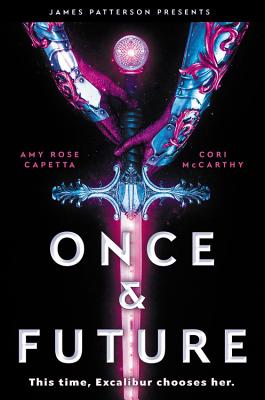 Once and Future by Amy Rose Capetta and Cori McCarthy
Queer, space-opera King Arthur retelling. Do I need to say more?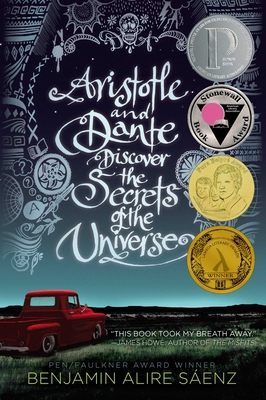 Aristotle and Dante Discover the Secrets of the Universe by Benjamin Alire Saenz
This book is a classic for a reason. The prose is gorgeous, the characters are captivating, and it will probably make you cry (in the best way.)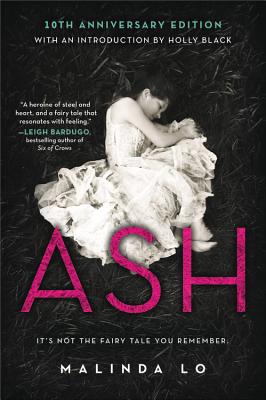 Ash by Malinda Lo
Another classic! Malinda Lo's debut lesbian Cinderella retelling is lush and captivating. This is a book I've reread many times.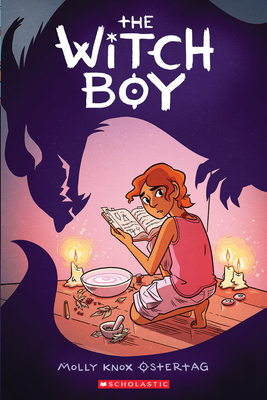 Witch Boy by Molly Knox Ostertag
In Aster's family, girls are witches and boys are shapeshifters. Anyone who deviates from the norm is shunned. But Aster wants to be a witch, no matter the cost. A delightful middle graphic novel delving into issues of gender constructs, familial expectation, and magic.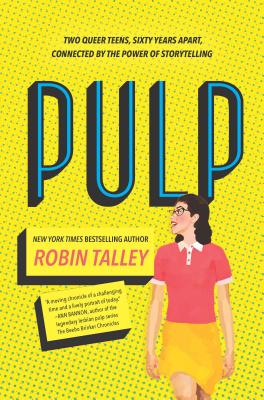 Pulp by Robin Talley
I adored this book! Told in dual narratives (one present-day, the other set in 1955), Pulp weaves together the stories of two young women connected across time through the power of writing.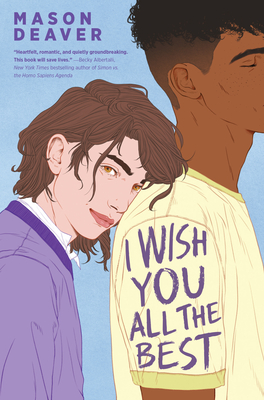 I Wish You All the Best by Mason Deaver
A sweet and lovely story about Ben De Backer, a non-binary teen finding their voice, friendship, and love.