How should this book look? It is one of the more difficult and potentially important questions publishers need to answer. The wrong cover could prevent the right readers from picking up the book. It could create expectations the book was never intended to meet. Or (perhaps even worse) the book could just disappear into the mass of new titles published every day and never get picked up at all. And, of course, you don't just have to answer this question about the cover; publishers also need to think about how big the book will be, what shape it will be, what texture its cover will have.
There are as many different ways to answer this question as there are books, but some publishers have decided on a signature look, a set of design standards that all of their books have. From a practical standpoint, it means a bunch of those decisions are already made. From a publicity standpoint it means the publisher's fans (and yes, publishers absolutely have fans) can instantly spot their books on the shelves. Finally, aesthetically it can create a beautiful library, a collection of books that are just as beautiful to look at as they are meaningful to read.
I chatted with a number of publishers that use the "signature look" style of book design, about their design, their goals, and their process. (Check out our interview with Wave here.)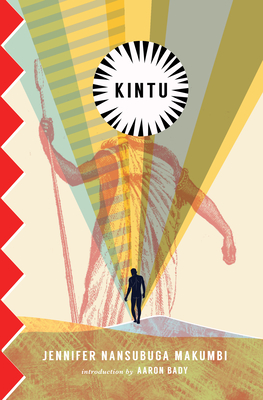 If for no other reason, Transit Books will always be near and dear to my heart because they published Kintu, Jennifer Nansubuga Makumbi's brilliant transgeneration epic. (Makumbi has a new short story collection from Transit and it is, no surprise, also brilliant.) It's one of my favorite books to handsell, especially when someone comes in looking for the next Americana or Pachinko. They also published Wioletta Greg's Swallowing Mercury, which was longlisted for the International Booker Award and I doubt that will be the last longlist their books end up on.
Transit's signature style is one that allows for a lot of variety while maintaining a core consistency. Every cover has a block of bold color on the left side over the spine, almost as if each book has a handle the reader is supposed to grab it with. This means you can always spot a Transit book on the shelf, but when you actually take it down, you never know quite what you're going to see. But there is consistency in that variety as well, as there is almost always a solid background color, different from the color on the band, that the title, author, and image rest upon.
First, tell me the short story of Transit Books. How did it get started? What are its goals?
The short version? My wife and co-publisher, Ashley Nelson Levy, and I founded Transit when we moved to California. We had worked in publishing in New York, and wanted to build a list that highlighted great literature from around the world—books typically underserved by commercial publishers. And we wanted to champion those books in a way that would bring them into the broader American literary conversation without hiding their particularities, without hiding, for example, in the case of translations, the journey a book had taken from one language to be re-effected in English. That was four years ago now, and we've been incredibly lucky to have had such strong momentum behind each of our books since.
Any forthcoming titles you'd like to tell us about?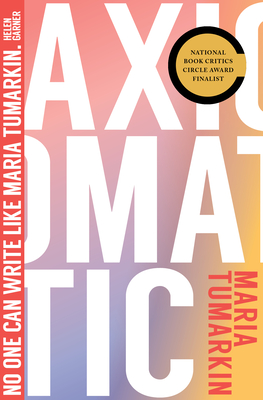 We're very excited about a book of narrative nonfiction we're publishing in September called AXIOMATIC by Maria Tumarkin. It's about the ways we understand the traumas we inherit and the systems that sustain them. Tumarkin, who emigrated from eastern Ukraine at age 15, weaves together stories about everything from immigration to the criminal justice system, teen suicide to the legacy of the Holocaust. There's a generosity at the root of her inquiry and a daring to her prose and that Ashley and I were completely swept away by. Sometimes you just want to stop people on the street when you're getting ready to publish a book like that, but I wouldn't consider that an effective marketing strategy.
What do you think a great book cover achieves?
I guess there's the conventional wisdom that a great cover gets the reader to pick the book off the shelf, but readers and tastes are different. I remember early on we showed a few different cover mockups to one of our parents, and they said, definitely not that one, and of course that was the one we had gone with. I'm most drawn to covers that find a way of bringing together the aesthetic of the press and the mood or the mode of the book in visually interesting ways: the original Alvin Lustig covers for New Directions, for example, the NYRB series design, the Vintage Nabokov re-issues, the Dorothy covers and format, the new Peter Mendelsund covers for New Directions [Porter Square Books chatted with Peter a few years ago here] . . . Even the glossy Vintage Contemporaries covers from the 1980s, which I used think were camp-looking, I've come to love.
How did you arrive at your signature style?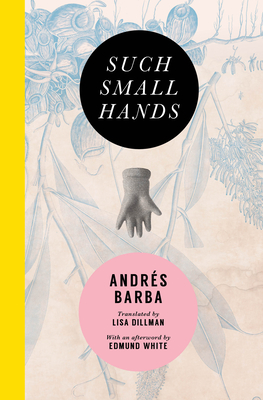 We'd sent the manuscript of our first book, SUCH SMALL HANDS, to be typeset by Justin Carder, who runs Wolfman Books in downtown Oakland. When he sent it back, he said he hoped we didn't mind, but he'd gone ahead and done a few cover mockups, and included maybe 10 different treatments. It was clear from the covers that he'd read the book and understood what it was trying to do, and even though none of those ended up as the final design, we loved the risks he was willing to take and knew we wanted to work with him.
We always had a series in mind, but wanted it to be nimble, not overly determined by constraints, but that its constraints might still be recognizable. I imagine this is a nightmare starting point for a designer. We spent a long time going back and forth on fonts and colors and initial design ideas, but Justin came up with some brilliant covers for that first year, and I think we've gotten a little bit more playful with them as we've gone on, especially on the inside cover.
What do you want your style to communicate?
I hope our style communicates something a little different with each book but, taken together, that these are books that have something to say to one another—across language, form, and place—and that they delight in the risks they take.
What is your design process? I'm most curious about whether you start with the color for the band and draw the image that way or start with the image and then find a color that matches it for the band.
That's a question that Justin would be able to answer better, but it tends to begin with an image and he builds out the rest from there. I think of the band as the most negotiable piece in the process. For AXIOMATIC, we were playing around with different type treatments, but none of them announced the kind of book we thought it to be. At the last minute, Justin sent a draft with the blurb blown up and running down the band. I felt a little scandalized, but loved it.
Finally, and this is very much a bookseller question, what's one book published by someone else that you want everyone to read?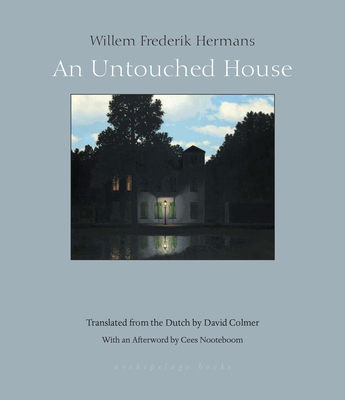 Only one book? In the last few months I loved discovering the work of Anita Brookner and Barbara Comyns. I've been pushing Willem Frederik Hermans's AN UNTOUCHED HOUSE, translated by David Colmer (Archipelago) (Josh can confirm that this book is mind-blowing) and Max Porter's LANNY (Graywolf), which is delightful but devastating and dissolves borders between the real and the fabulist, the human and the natural. And I also wish everyone would read Kate Briggs's THIS LITTLE ART (Fitzcarraldo) [Which Josh can also confirm is great!]. It's a great starting point—or re-starting point—for thinking about the capaciousness of translation.