Porter Square Books is very lucky to be able to work with publishers and local authors to make signed books available to you. Here are some of the signed books coming out this Fall that you can preorder now.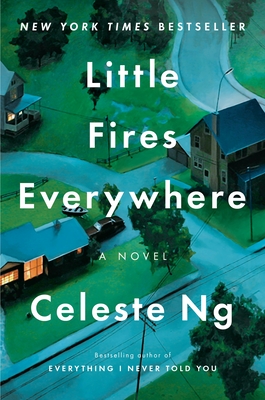 Little Fires Everywhere by Celeste Ng
"I read Little Fires Everywhere in a single, breathless sitting. With brilliance and beauty, Celeste Ng dissects a microcosm of American society just when we need to see it beneath the microscope: how do questions of race stack up against the comfort of privilege, and what role does that play in parenting? Is motherhood a bond forged by blood, or by love? And perhaps most importantly: do the faults of our past determine what we deserve in the future? Be ready to be wowed by Ng's writing -- and unsettled by the mirror held up to one's own beliefs."
– JODI PICOULT, NYT BESTSELLING AUTHOR OF SMALL GREAT THINGS AND LEAVING TIME
Released on 9/12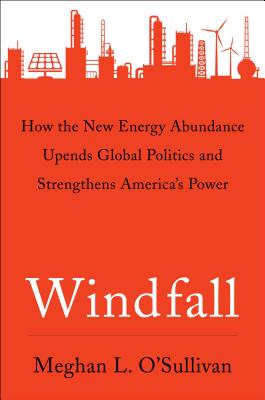 Windfall by Meghan O'Sullivan
Windfall is the boldest profile of the world's energy resources since Daniel Yergin's The Quest. Harvard professor and former Washington policymaker Meghan L. O'Sullivan reveals how fears of energy scarcity have given way to the reality of energy abundance. This abundance is transforming the geo-political order and boosting American power.
Released on 9/12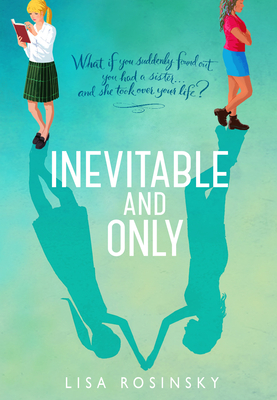 Inevitable & Only by Lisa Rosinsky
What if you suddenly found out you had a sister . . . and she took over your life? Cadie is close to her father. They are so much alike--same temperament, sense of humor, and love for the theater--and Dad always knows how to comfort her . . . until the day he announces that he has another daughter. Suddenly, Cadie has a sister, Elizabeth--a sister who is six months older than her, a sister who is about to move in with them, a sister whose very existence means that Cadie's beloved father cheated on her mother when they were already married. What other secrets might he have? Can she still trust him? Does Cadie really know her father at all? And when Elizabeth arrives, Cadie's worst fears come true. Elizabeth looks just like Dad; not only that, she seems all too perfect. Until she begins stealing Cadie's place in the family and even Cadie's one true love . . . But Elizabeth has secrets of her own. This deeply emotional coming-of-age story explores the choices you make when your family--and your life--changes overnight. Are these choices the inevitable and only ones? And will they ultimately bring your family back together or push you further apart?
Released on October 10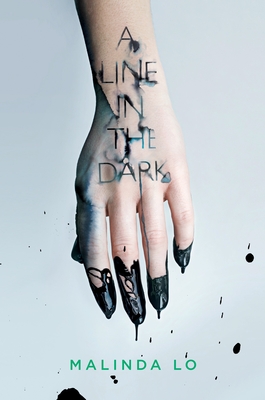 A Line in the Dark by Malinda Lo
Jess Wong is Angie Redmond's best friend. And that's the most important thing, even if Angie can't see how Jess truly feels. Being the girl no one quite notices is OK with Jess anyway. If nobody notices her, she's free to watch everyone else. But when Angie begins to fall for Margot Adams, a girl from the nearby boarding school, Jess can see it coming a mile away. Suddenly her powers of observation are more a curse than a gift.
As Angie drags Jess further into Margot's circle, Jess discovers more than her friend's growing crush. Secrets and cruelty lie just beneath the carefree surface of this world of wealth and privilege, and when they come out, Jess knows Angie won't be able to handle the consequences.
When the inevitable darkness finally descends, Angie will need her best friend.
Released on October 17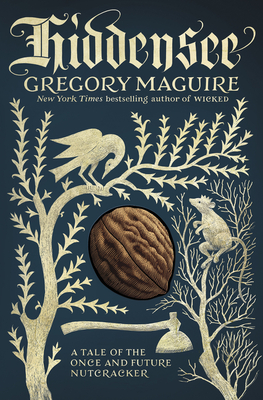 Hiddensee by Gregory Maguire
Hiddensee is not just a retelling of a classic story. Maguire discovers in the flowering of German Romanticism a migrating strain of a Hellenic mystery-cult, and ponders a profound question: how a person who is abused by life, short-changed and challenged, can access secrets that benefit the disadvantaged and powerless. Ultimately, Hiddensee, offers a message of hope. If the compromised Godfather Drosselmeier can bring an enchanted Nutcracker to a young girl in distress, perhaps everyone, however lonely or marginalized on the eve of a winter holiday, has something precious to share.
Released on October 31