We can see summer over the horizon. Thus begins one of our favorite activities of the year: coming up with summer reading lists. You can organize summer reading lists by age (as we do for young readers every year so look forward to that), genre, theme, beach-readability, historical era, historical event, author, or even what kind of summer you want to have, like a relaxing summer or an adventurous summer or a romantic summer, or whatever. Well, if you're one of the handful of people out there hoping to have a weird summer, you've come to the right place. Here is a summer reading list of weird books for you.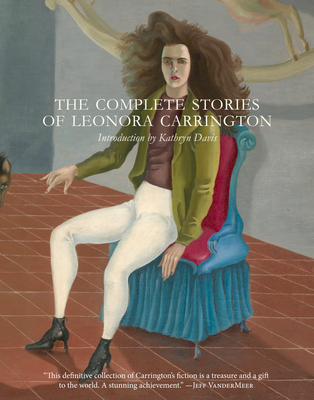 Complete Stories of Leonora Carrington
Though she wrote books and stories, Carrington was most well known in her lifetime as a surrealist artist. Carrington's stories throb with weirdness, but, like the best surrealistic art, that weirdness is couched so perfectly within the world of the stories that even the strangest things, in the moment, seem natural. Of course, that is one of the great and dangerous powers of art: to help us (make us) accept as natural what is, in fact, really strange. Perfect for fans of Karen Russell and Kelly Link and, I suspect, Edgar Allen Poe.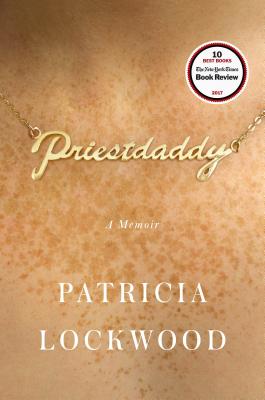 Priestdaddy by Patricia Lockwood
Right up front the fact that Patricia Lockwood's father is married, has children, and is a Catholic priest is, well, pretty weird. (In fact, there is a loophole that allows married men with children into the priesthood and it involves a psychopath test.) But there's more to Lockwood's brilliant memoir than just an atypical (perhaps even unique) family. Her prose is...well...Think of dandelion seeds being blown by the wind, except each seed turns into a firecracker that pops with a yelp when it hits the ground or when you're looking into a pond or puddle and something moves, maybe a fish or a frog or a quark, distorting your face in a way that makes you jump, or when you've come up with the absolute perfect thing to say to someone you're going to see at a party but you trip as you walk into the room, grab onto a potted plant for balance, and, for once in your life, instead of falling on your face, you're able to spin around until you've reset yourself like a tango dancer dipping a surprisingly nonplussed ficus tree. And it's also hilarious.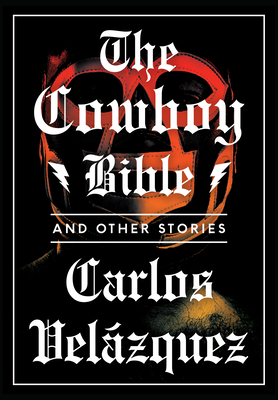 Cowboy Bible by Carlos Velazquez
Is the Cowboy Bible a book, a person, a professional wrestler, a...burrito? Is this book a collection of short stories, linked short stories, an episodic novel, something else entirely? Whatever it is, The Cowboy Bible is completely bonkers in all the best ways. If you always like to know what's going on, then this book probably isn't for you, but, if you enjoy occasionally getting lost in a funhouse this is right up your alley. For fans of Italo Calvino who always wondered what his work might be like if he wrote while on numerous, perhaps even conflicting, controlled substances.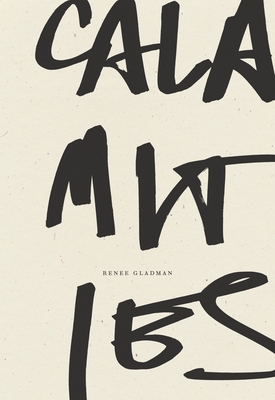 Calamities by Renee Gladman
Because we have to put books somewhere on the shelves, we put Calamities with our essays and literary criticism, but there's a way to read it is an experimental memoir and there's also a way to read it as though it were an avant garde ivory tower novel. Regardless of how you read Calamities, it is a brilliant book from one of our most original writers. If you're looking for something that reads like Maggie Nelson's brain-smashing writing, this is it.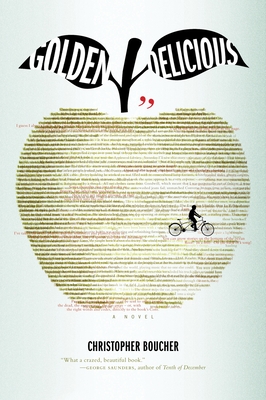 Golden Delicious by Chris Boucher
There is a way to summarize Golden Delicious as a pretty straightforward coming of age story, with all the basic strifes of contemporary suburban life; parents' divorce, economic downturn in the hometown, changing identity through adolescence, and finally coming to some sense of understanding of one's self. Except the protagonist is named "_______", you can have a pet sentence, and stories grow out of the ground like corn. The result is a mind-bending, but at the same time, utterly delightful story of what it means to be a reader and a person.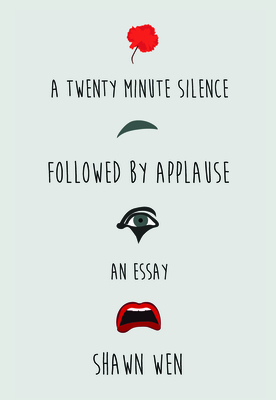 A Twenty Minute Silence Followed by Applause by Shawn Wen
I'm going to say something and you'll think I'm making this up by I assure you I'm not. Ready? If you read this book you will be moved by descriptions of Marcel Marceau's acts. Yes. Descriptions of a mime are moving. Part meditation, part lyrical interpretation, part biography, Wan's extended consideration of the world's greatest mime is, well, weird. But beautiful weird, like a photograph of a really leggy insect on a sharply outlined twig against a crisp woodland backdrop. (Coming out on July 11)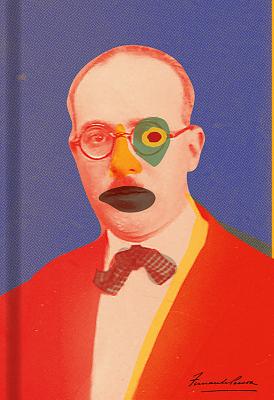 Book of Disquiet by Fernando Pessoa
It is probably easiest to describe Pessoa's masterpiece as a novel of journal entries, but at times it almost seems more of an epistolary novel, except there's only one person writing letters back and forth to himself or maybe he imagines a recipient for his wanderings but that recipient changes and might actually be an idea like "the void" or perhaps even "disquiet." And the "narrator" himself is a fictional character introduced in the first chapter. It is a massive book to wander through, get lost in, be intimidated by, triumph over, wrestle with good-natured competitive camaraderie, and be awed by. You'll run through a few highlighters noting the brilliant lines, passages, and sections in this book. (Coming out on August 29)